We are thankful to Claudia Roth (State Secretary for Culture and Media) as well as Jürgen Enninger (Department for Culture, World Heritage and Sport at Augsburg) for the interesting discussion regarding
conflicts over postcolonial memory.
Participating at our Augsburg workshop (2-3 February), which aimed at connecting peace and conflict researchers within Bavaria, Ms. Roth and Mr. Enninger discussed with Prof. Christoph Weller and Christina Pauls, M.A. (both University of Augsburg).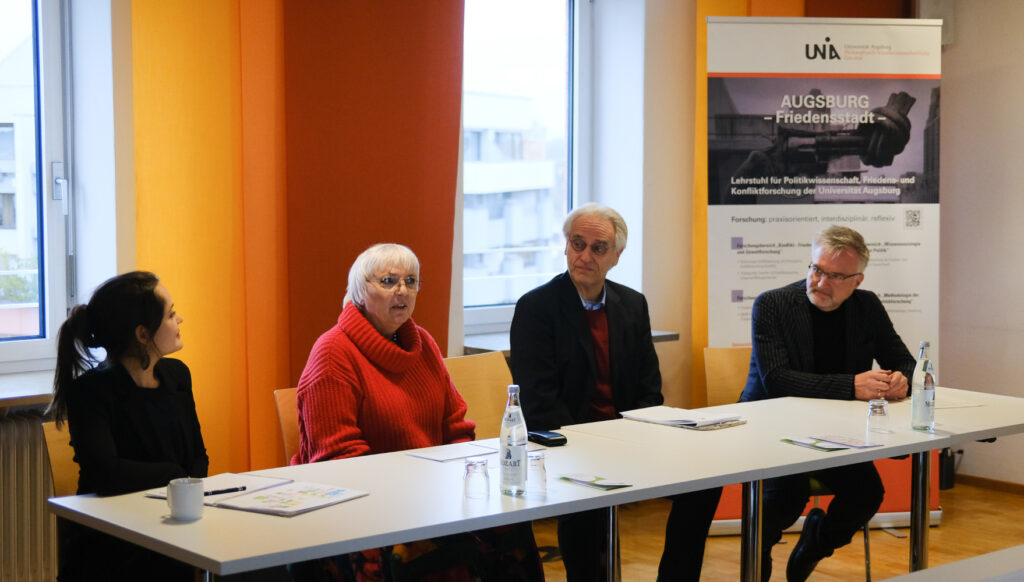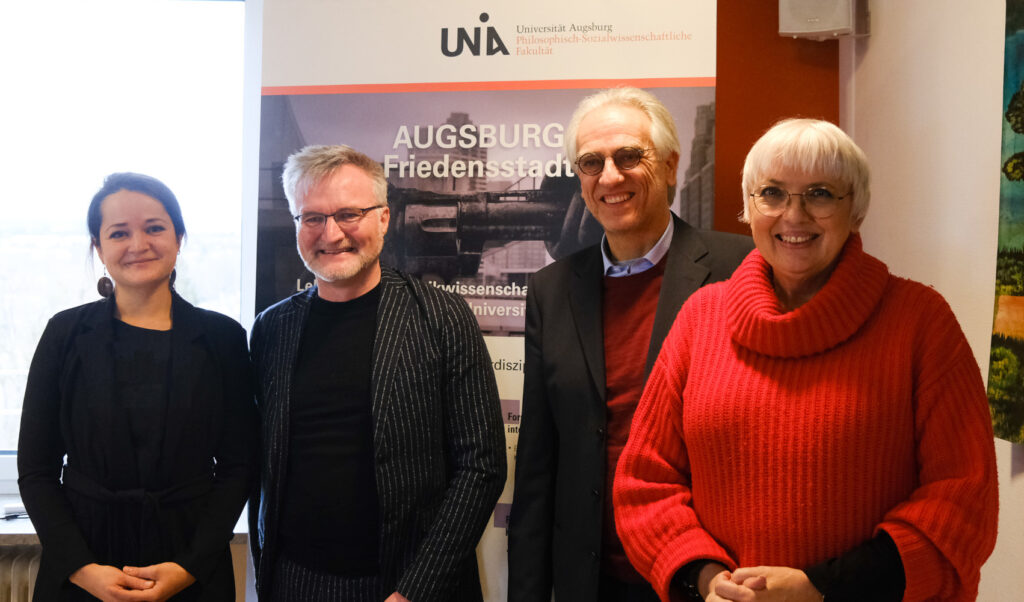 Pictures taken by Nicki Weber, University of Augsburg